Local Reviews Management Program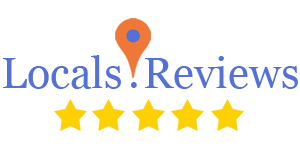 Welcome to Local's Reviews!, a Feedback and Reviews Management Program.
Your business now has a simple yet powerful platform to gather customer feedback, measure your Net Promoter Score and encourage online reviews.
We provide three different programs so you will be able to find one that will fit your budget.
Economy Reviews Program
Our economy reviews program will provide you with a custom Google Reviews Badge that will provide a useful shortcut to the Google reviews process. A snippet of code will enable you to post this on your website anywhere you want. A direct link that you may send via email is provided as well.
Basic Reviews Program
Our basic reviews program
Professional Reviews Program
Our Professional Feedback and Reviews program Enables you to Easily Acquire Customer Feedback & Encourage Online Reviews.
With this program:
Your Customers Give Feedback
We Provide aTestimonial Widget
Review Monitoring and Reporting
Over and Above Reviews - Your Company's Net Promoter Score
The Net Promoter Score is an index ranging from -100 to 100 that measures the willingness of customers to recommend a company's products or services to others. It is used as a proxy for gauging the customer's overall satisfaction with a company's product or service and the customer's loyalty to the brand.