Local Customers Provide Feedback for Local Businesses
How the Local's Reviews Works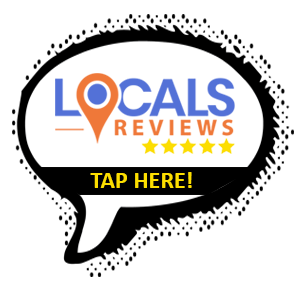 Helping Business Owners Improve their Businesses and Customer Relations
Our business subscribers are taking positive action with the Locals' Reviews platform.  They are encouraging their clients and customers to let them know about their experiences with their businesses- their staff and their products and services.
Negative Feedback Can Be Positively Helpful
You are indeed being a business owner's or manager's best friend if you have an unpleasant experience and you let them know about it.
This is what the feedback is for.  Letting them know when things are not right is doing the loving thing.  Please be as cordial as you can be.
Maintaining Valid Reviews
In order to maintain valid reviews, Local's Reviews may be individually verified by the business owner or manager and the process involves two steps:
1) Privately Provided Customer Feedback.
2) Publicly Posted Customer Reviews. 
Step 1: Feedback
Your feedback is sent directly to the business owner or manager. To validate the review, we require that you provide your first name and email address. Providing your email address and phone number are optional (unless required by the business owner), but if you want a call from the business you are providing feedback for, you should provide it.
Note that this information is only shared with the business owner and is NEVER published.
See our Privacy Policy here.

(We require that our Business Clients also ADOPT this Privacy Policy)
This enables them to contact you if necessary.
Private Feedback
You may choose to mark your feedback as private. If you do, your feedback will go to the business owner or manager, but will NEVER be posted as a review.
Step 2: Review
We encourage business owners to link to at least two or three other reviews platforms via their Locals.Reviews Dashboard.
If the business owner has added reviews platforms, after providing your feedback you will see them on the next screen.
For your convenience, your feedback has been copied to your device, so all you need to do is paste into the additional reviews platforms of your choice.