How Will Locals' Reviews Benefit My Business?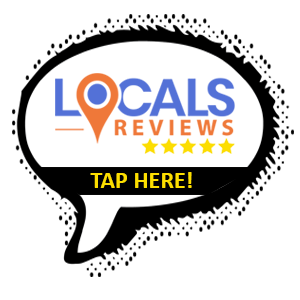 Local's Reviews will benefit your business in four ways:
Attract More Leads.  The #1 factor that results in more sales is TRUST and reviews play a major role in engendering trust with potential clients.  People that are shopping online for products and services look for AND READ the available reviews.


Improve Your Business.  If you order either the Basic Reviews Program or the Professional Reviews Program, you will receive Valuable Feedback in advance of a customer placing a review.  The process begins with a "score" for your business which will let you know how your company really stands with an individual client as well as your aggregate "score" that comes from a formula applied to ALL of your feedback.

Honest critics are not your enemies.  They are friends.  If you listen to them carefully, they will help you improve your business and make more money.

Enthusiastic endorsers need to be known as well.  You'll always want to respond to each feedback and every review you receive; good or bad.


Boost Your Search Engine Rank.  Having an active reviews program is a vital factor that is considered as a part of the search algorithm for google now.


Get More and Better Reviews.  Really?  Yes.  Taking a proactive posture in relation to customer feedback demonstrates that you care about your customers, and they will respond to that!

This gives you an opportunity to resolve potential issues before you receive a review that would be less than expected.  

We believe that most negative reviews received by local businesses are the result of the frustration a customer had in communicating their issue.  Providing an easy feedback program and encouraging your customers to use it will result in you receiving more frequent feedback, enabling you to resolve problems as well as getting more reviews and higher rated reviews, too.


Increase Consumer Confidence (TRUST) via Unflattering Feedback.  In the case that you get unflattering feedback, you can reach out to the customer and try to resolve the issue and then ask them to leave feedback again.  

Since you are human and your employees and staff are human, like your customers are human ... you will sometimes make mistakes.  It is OK for people to become aware of this - and it will help you when they see how you have handled problems.