What is Private Feedback and Why Allow it?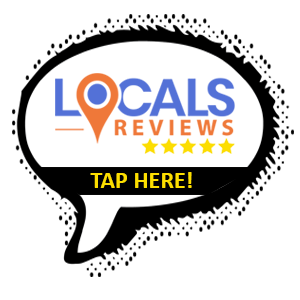 What is Private Feedback and Why Allow it?
The ability for customers to leave PRIVATE FEEDBACK is one of the unique features of Locals.Reviews that makes it so much more helpful to business owners.
What is Private Feedback?
Private Feedback is a message from a customer that is sent ONLY to the owner or manager of the business and is DISALLOWED from becoming a public review.
If a customer sends you private feedback, you will NOT have the ability to make it public.
You may reach out to the customer and request them to leave feedback again that can be published publicly as a review.
How Does a Customer Leave Private Feedback?
When a customer provides their feedback and gives you a score, there is a checkbox at the top of the form that they can check to make their feedback PRIVATE.
It looks like this:
Make my feedback private. DO NOT publish as a review.
Why Did We Provide a Mechanism for Private Feedback?
Sometimes you or someone that works for you is going to have a really terrible moment. A bad moment or maybe even a bad day. We are emotional beings and if we allow our emotions to take us over, we "lose our minds."
We can really blow it with our customers. We have this ability.
Sometimes you (let's hope not!) or someone that works for you is not helping your company, but are hurting it by providing defective products or sub-par service to your clients.
In either case, they may be things that have happened to your customers in relation to your business that you need to hear about, but should not be publicly aired.
That's WHY we allow for private feedback.
Why Do Customers Leave Really Nasty Reviews?
There are some people that are next to impossible to satisfy.
This is a flaw in their own character.
Then, there are those good customers that have had a bad experience with your company and because they are frustrated with getting a resolution, they will seek out ways to "trash" your company with negative reviews.
In such cases, the business is usually to blame.
Many times, they have tried to talk to the company's manager or owner and are not listened to, so they leave a bad review as their only way of being heard.
If this has happened, it is not likely you will ever be able to win them back and they have come to believe that the problem they experienced is endemic with your company and they will warn everyone that they can to stay away.